Hi there, I'm Jan Pieter from the Netherlands and I just bought what may very well be the only 360 Sambar Deluxe in my country. (And
definitely
the first one)
So rather than starting my own Dutch 360 club with myself as president, treasurer and only member, I thought I'd join yours. Just forgive me for not coming to any meetings, ok?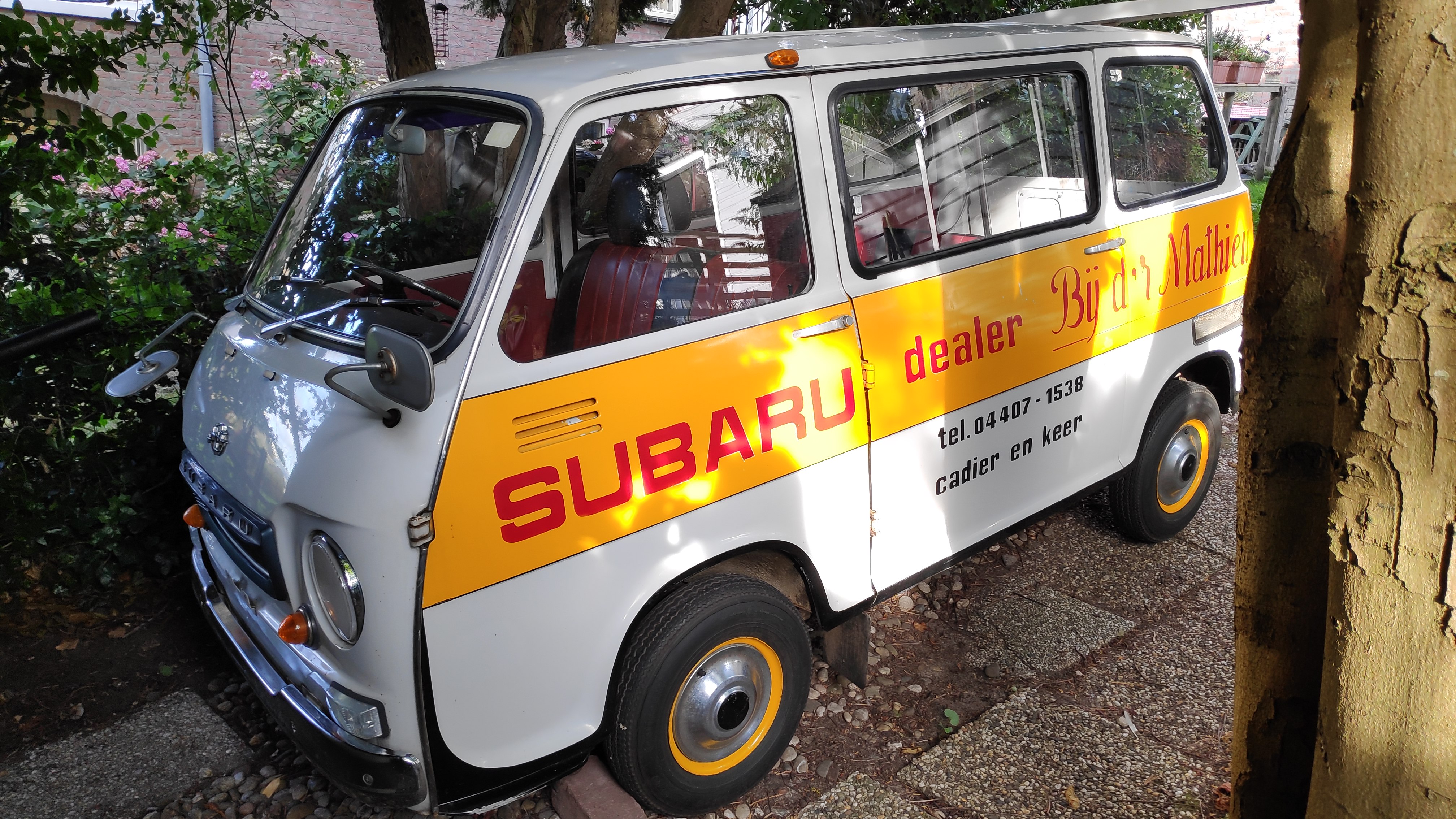 It's a 1970 right-hand drive imported from Japan by the Dutch Subaru importer (possibly via Sweden?) who sold it to "Bij d'r Mathieu", the very first Subaru dealership in my country. There it spent it's whole life (on dealer plates) as a driving advertisement for the dealership... until now, that is. I guess that makes me it's first owner! It only has 11000 km (7000 miles) on the clock, and hardly any rust. I bought it from mr. Mathieu himself, who is long retired now. (He made it clear his mint condition SVX is never, not EVER for sale though) Ah, but enough bragging, time for some
showing off
instead.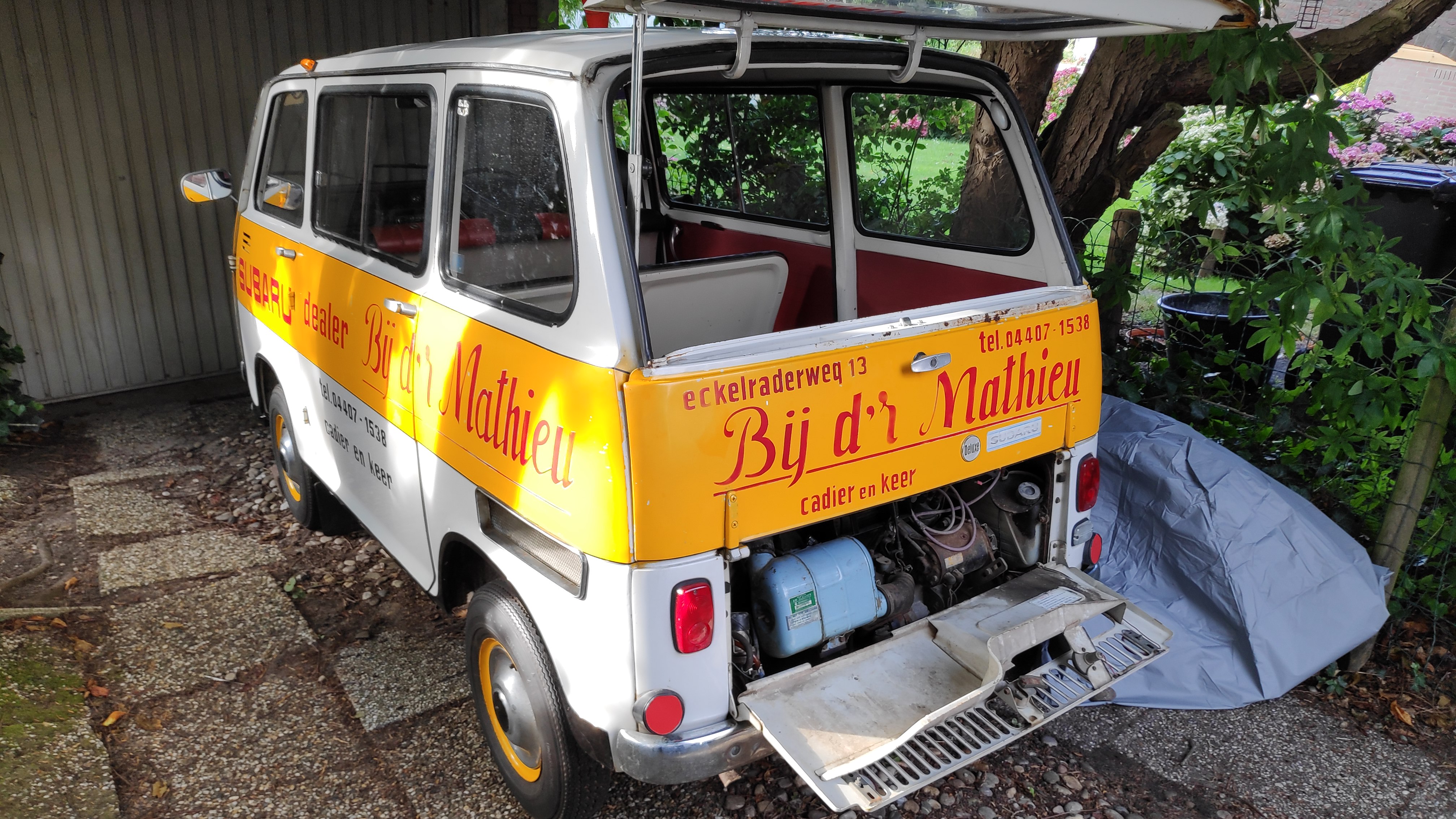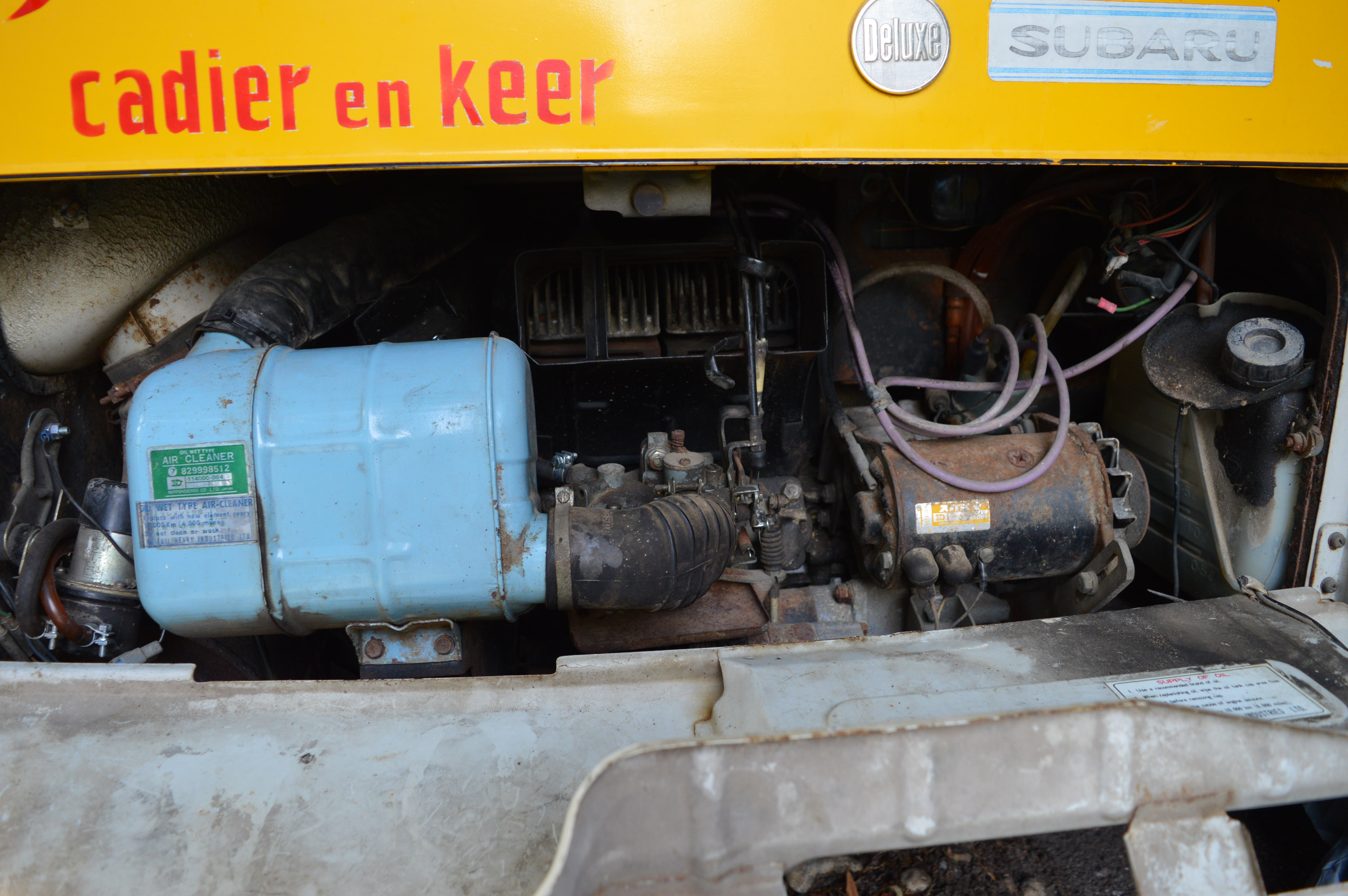 I've cleaned it up a bit since these pictures were taken. When I first started it a huge cloud of shredded newspaper and grass exploded out of the aircooling shroud. I think I evicted a family of mice. I also took out that janky electric fuel pump on the left there. Replaced it with something a bit less... intrusive. But now my carb is overflowing. Don't know if the new pump is to blame or if it's my float. Does anyone have any thoughts about fixing the original fuel pump? That would be ideal, of course, but I'm not getting my hopes up. Maybe it's best to take the whole engine out, get all the dirt and rust out of the engine bay? What do you guys think? Good idea? Bad idea?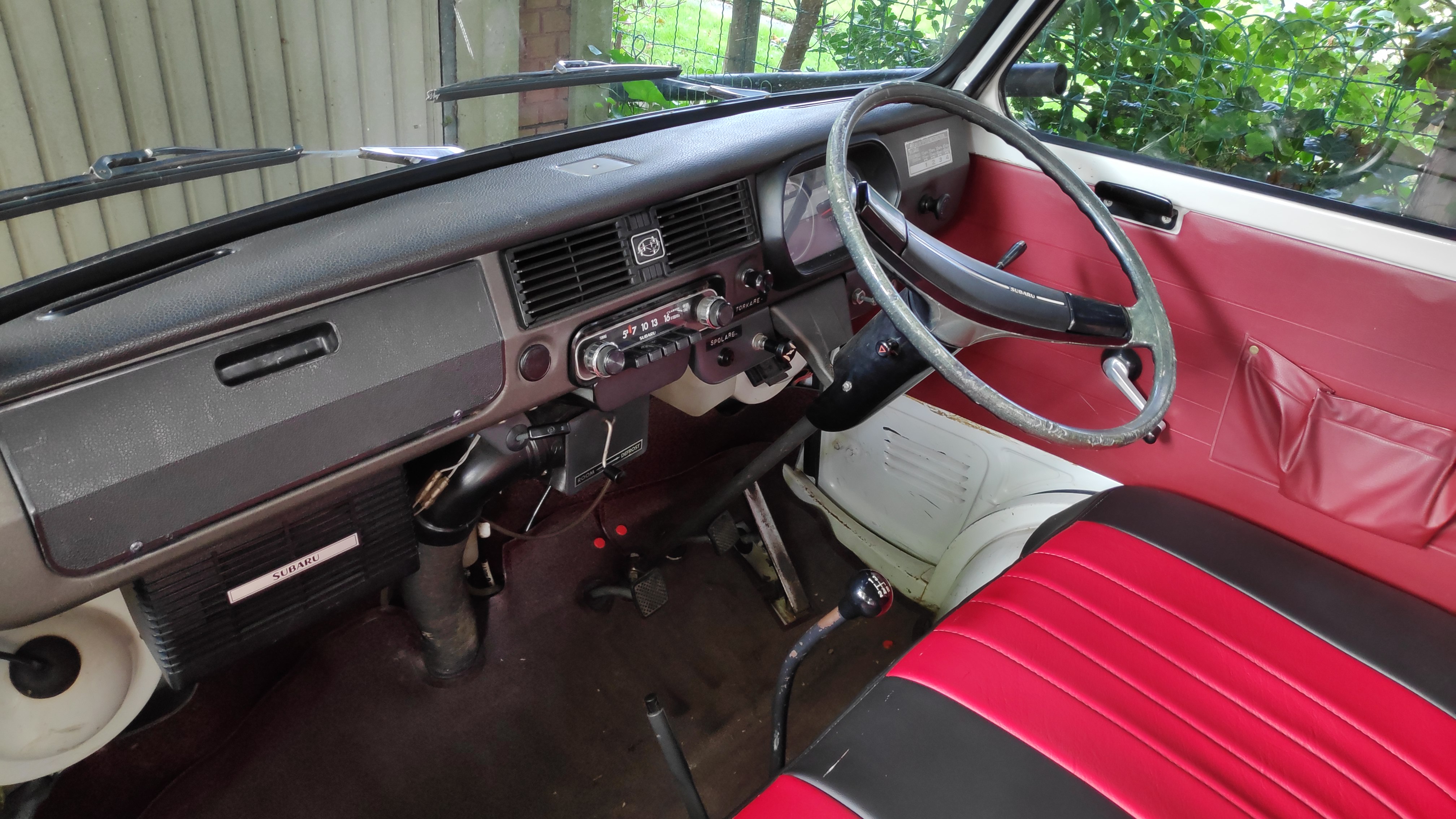 What's with that headrest tho? Is that lost or was it optional?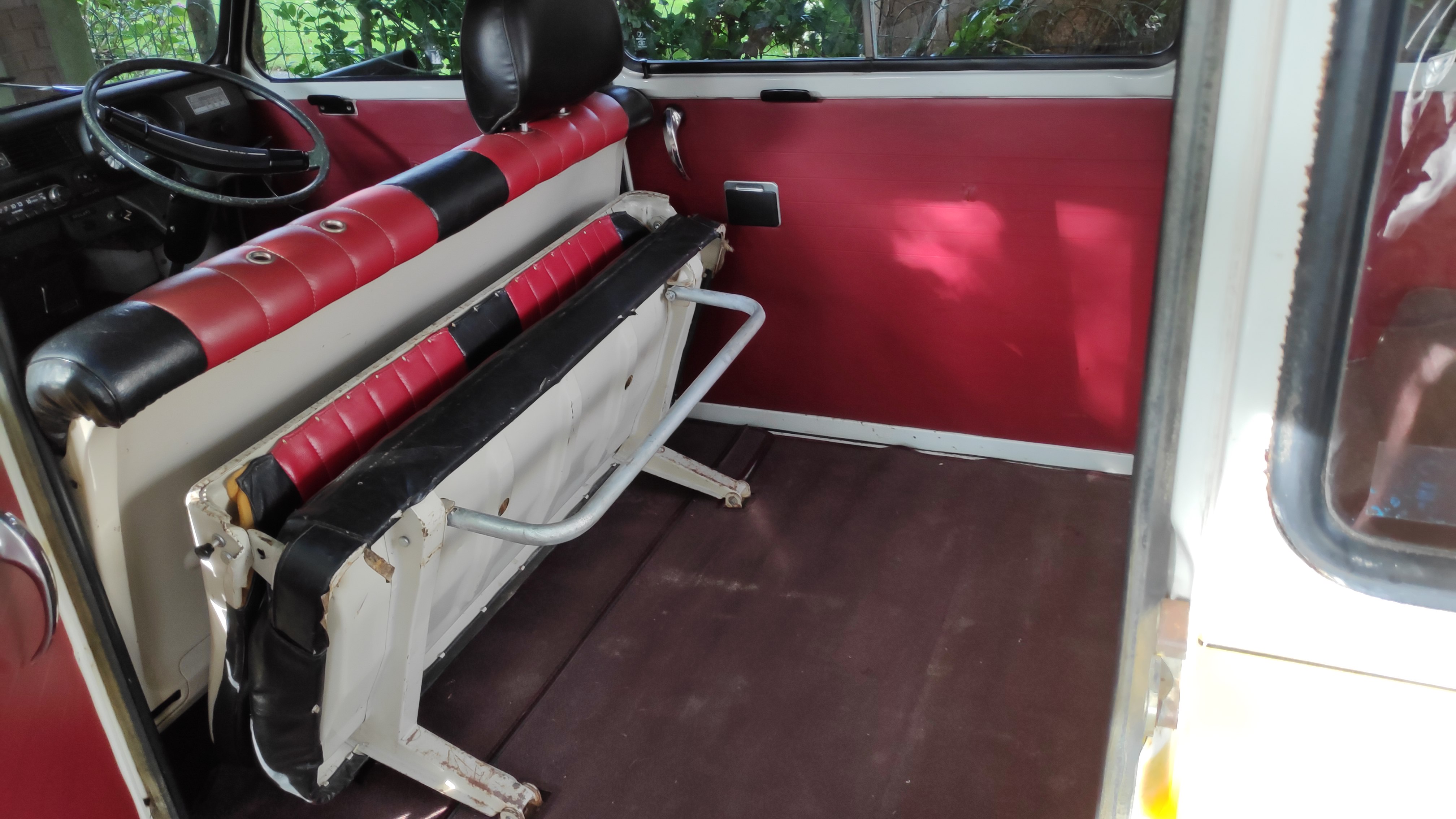 So there it is! I'll post more updates when I have any.